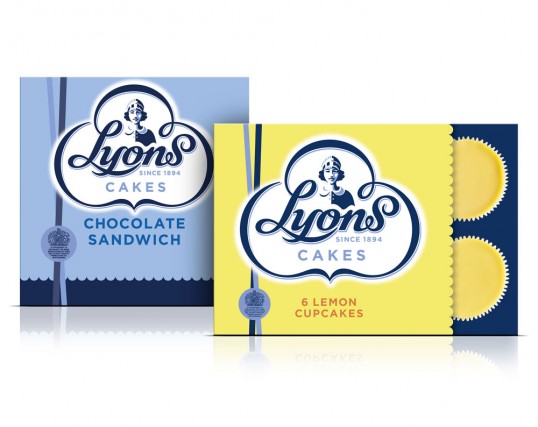 This month sees the launch of newly designed packaging for Lyons cakes. Briefed to explore and celebrate the brand's rich heritage, the new look plays back to its famous history of teashops and its waitresses from the 1890s.
With a long-standing tradition for 'proper' cakes, the brand was renowned for its nippy waitresses serving up affordable tea and cake to the masses. Having lost its way over the years, the redesign focused on communicating the brand's story in a relevant and contemporary manner.
Read full article via lovelypackaging@: Lyons | Lovely Package.